Coaching
Five things that make HR work difficult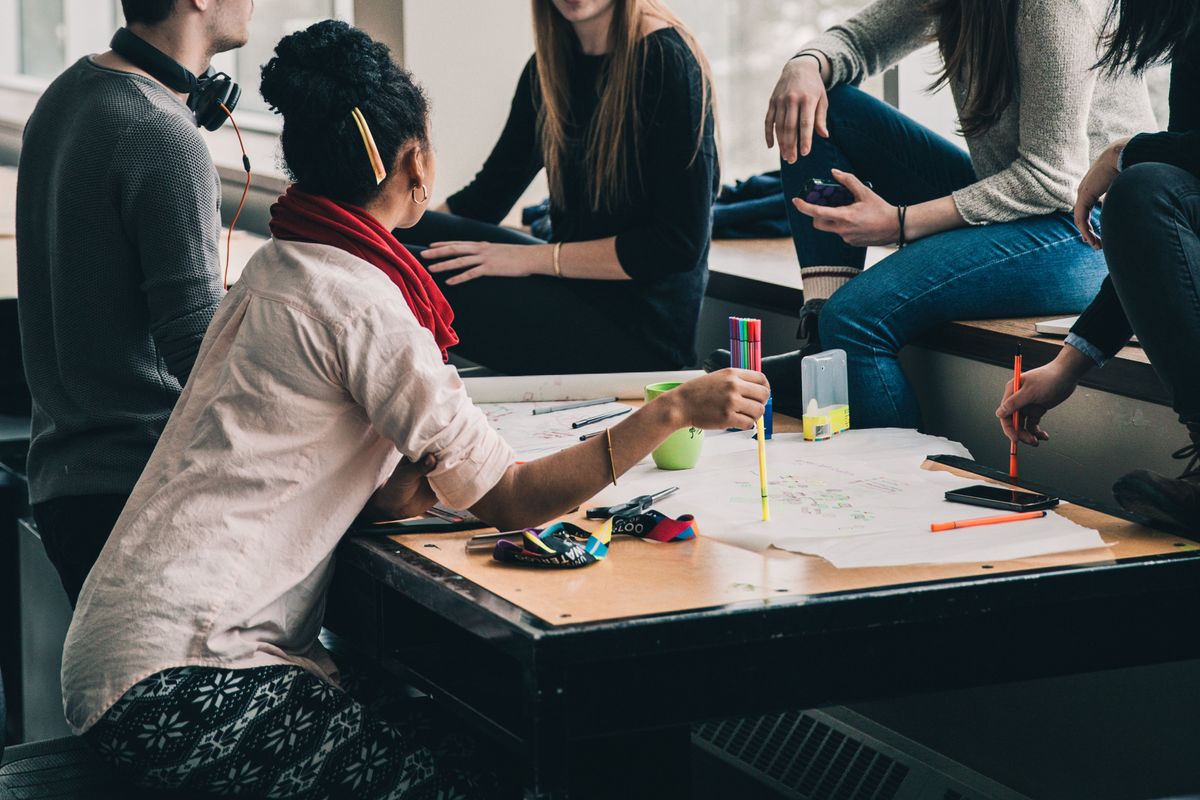 I've spent time as a senior HR leader and more time as an internal client. Unlike other company functions (i.e., accounting), there is significant variation in how HR work is designed (often haphazardly) and deployed across organizations.
There is an ongoing question of how HR earns a seat at the table. The straightforward answer is it must provide value to the company, its people, and its C-level leaders. How HR delivers that value requires a lengthier discussion.
Obvious things like knowledge, skills, and abilities of HR professionals affect design and deployment. The worldview and resulting mindset of the CEO or owner also materially impacts design and implementation. It influences face-to-face time, meeting topics, budgets, and whether and when anything beyond compliance happens to support employees. Another view of HR holds it responsible for employee well-being. It acquires talent, develops it, and retains it. In other cases, HR is considered a necessary overhead category to maintain payroll, benefits, and regulatory compliance. The least productive models relegate HR to essential services delivered at minimum cost with no ability to expand its contribution and value.
If you are part of the team at the top evaluating the role HR plays in your company, consider how your views are enabling or undermining your people. Most of all, are you supporting the collective ability to meet company objectives and drive your vision?
If you are an HR professional, consider this list of items making HR more difficult and add your own. How can you reframe the situation to enhance your skills, serve at a higher level, and influence changes in your organization?
Five things that make HR work difficult
Perceived as a necessary evil. I was a peer of a senior leader who referred to HR as human remains. What value do you think he and his team placed on HR? Most leaders don't feel that strongly about HR but may embrace the belief that the function should be seen and not heard.
In response, an HR practitioner may take on the role of educator and advisor as she builds trust. Keep it simple, but provide practical solutions to leaders that solve their problems. Think about how the processes of acquiring, developing, and retaining employees may impact the business. For instance, if the company is spending $250,000 a year on outside recruiting, consider bringing that function in-house. Make the soft stuff tangible by quantifying the benefits for skeptical leaders.
Ask questions like—How can we help grow company profit? We can automate, move to shared services, reduce outside recruiting or join forces with other firms to increase benefits buying power. We may build an employer brand that attracts skilled recruits, offer skills training, or design career paths to raise retention and reduce turnover. The list is extensive. Since C-level leaders are comfortable with budgeting language, HR professionals can use that to draw a bright line between a high-capability HR process and profitability. This is a powerful way to capture attention and influence executive minds.
Lack of manager accountability. Leaders abdicate their responsibility for recruiting, hiring, development, and firing to HR. High accountability companies acknowledge a 50/50 partnership between HR (the recruiter) and the hiring manager in attracting the right candidates. A best practice has line leaders delivering at least some employee development courses. In some firms, the difficult task of terminating employees occurs with only the HR representative in the room with the employee. The best require the employee's manager and HR to handle this task together. Further, the best terminate an employee only after thoughtful deliberation. They deliver the news with compassion. Once a supervisor experiences this event, it changes the way they recruit, hire, and develop their people. They tend to go to great lengths to avoid repeating the experience. That's as it should be.
Another example of low manager accountability is asking HR to be responsible for employee satisfaction. This is as wrong as it is antiquated. People don't leave their HR business partners; they dump their managers. The best companies expect leaders to engage with their people, virtually or otherwise, on a regular basis. A capable HR professional is an invaluable part of the process as an enabler and coach, but not as the owner of employee satisfaction and engagement. That's the job of the leadership team at all levels.
Treating as a sideshow: If a company frequently changes the direct reporting relationship of its top HR leader, it's possible HR is being treated as a sideshow. This game of hot potato disempowers the HR leaders and team. Changes may occur because leaders don't see the value of HR. They may happen because the CEO or owner is uncomfortable dealing with HR issues because he hasn't done it before or because he has.
Supporting people isn't a sideshow, it's the main event.
HR work, at its essence, is challenging and exhausting as the target moves and evolves in the form of the employee and the situation. This forces the HR professional to balance the needs of the employee with the ongoing pressure for the company to deliver products, services, revenue, and profit. Variation is inherent in HR work because it involves people. Employee relations issues, as one example, can take fifteen minutes or four weeks. The answers aren't usually formulaic, and the handling must be sensitive, confidential, compassionate, decisive and clear. All of these factors require the HR team to engage with people at a level and in circumstances that other leaders rarely experience.
Treating people as a means to an end. Some managers aren't comfortable talking to people. A smaller group doesn't value people and their contributions. We can improve comfort level with coaching, a few strategies, and deliberate practice. Not appreciating employees and their contributions is a harder problem to solve. If the CEO or owner struggles to value people in his words or deeds, one remedy is to appoint a leader who does to interact directly with the team.
If you are an HR leader who believes your boss treats employees as a means to an end, there are some alternatives to consider. First, if you report to the CEO or owner, try to connect with another executive that has a different perspective on the importance of people. It's helpful to have an ally aligned with your views and values and, if the person is at the C-level, perhaps the natural evolution will lead to a direct reporting relationship with that leader. Another complementary strategy is to coach your boss to help inform and change his views. This can be as rewarding as it is challenging. If a behavior change doesn't happen in a reasonable time frame, you may have to consider the alternatives of doing the lifting for your boss, considering a move within the company, or taking your talents elsewhere.
The belief that turnover is good for the firm. Leaders may tell this story to avoid confronting the reality that lack of new employee onboarding, minimal investment in employee development, and lack of manager preparedness increase voluntary and involuntary turnover in the company. These stories include phrases like—he wasn't a good fit, she was a slow learner, he wasn't a hard worker. In reality, disengagement and employee turnover are driven by the lack of attention to hiring for aptitude and attitude; the absence of pre-hire assessments; poor interviewing processes and techniques; poor onboarding; or the lack of hands-on involvement by managers and peers during the first 90 days.
Takeaway: These five warning signs are a starting point for thought and discussion. I don't know a high-performance company that doesn't have its HR process and well-being of its people near the top of its priorities. Leaders who believe performance is good enough and that people are cogs in the machine are living on borrowed time. The clock is ticking.