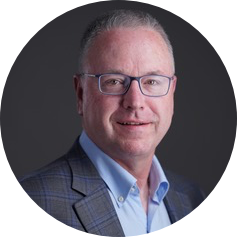 Welcome to David Porter Advisors! I am grateful that you have an interest in my practice. After a long career in public accounting, seven different industries, and multiple disciplines, I started the firm because I want to leave the companies and people I serve better than I found them.
This mantra has guided me in my career, leading me to develop my knowledge and abilities in accounting, financial management, business process transformation, business turnarounds, human resources, operations, and mergers and acquisitions.
As a certified public accountant and certified management accountant, I spent significant time building financial processes and scorecards for multiple businesses. But my desire to go wherever an unsolved problem showed up led me to a prosperous, multi-disciplinary career that allowed me to develop my leadership and coaching skills along the way.
My passion for serving leaders trying to make a difference in their firms, and an appreciation from my time in multiple executive roles, have provided an outstanding learning lab of experiences, all of which I bring to every engagement and discussion.
I founded this practice on three principles: Respect. Straight talk. Results.
Leadership can be a lonely business and we all sometimes get stuck along the way. There has never been a time in our history that leadership has been more important than it is today.
I wake up every day to serve those leaders that want to take their performance, and that of their people, to the next level.
I appreciate your interest in David Porter Advisors!
Let's get in touch if you're ready to take your leadership skills to a new level.